The World Games 2022 | Birmingham, USA
The World Games is an extraordinary, international sports event, first held in 1981 in Santa Clara, California, USA, and then held every four years, in the year following each Summer Olympic Games. The Games span 11 days and feature more than 30 unique sporting events.
This is the first time FPV racing was included in the World games.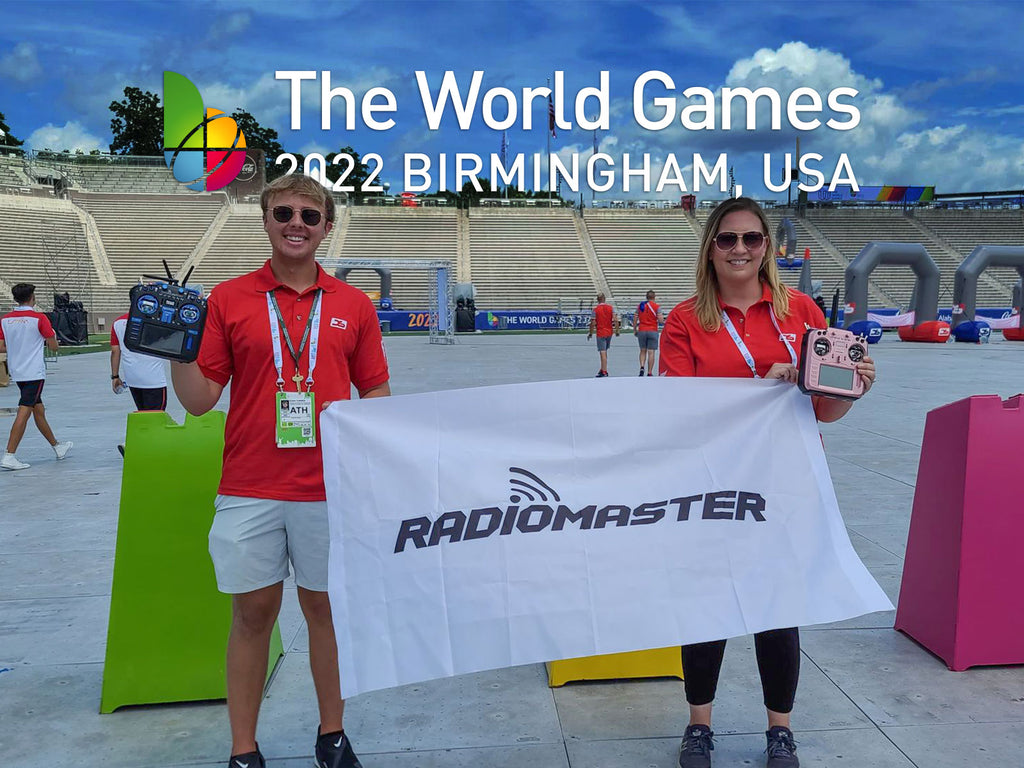 RadioMaster team pilots are an unstoppable force!
Of the 31 pilots representing 25 nations at the World Games FPV event, RadioMaster pilots took 2 of top 3!  
Congratulations to DarKex Killian Rousseau and Alex Zamora on their fantastic results! And also congrats to Paweł Laszczak for 2nd place. 
photo from Matt Ruddick
We'd also like to thank RadioMaster team pilots for attending the event! You make our hobby a spectacular one!
The top 21 contestants include 8 RadioMaster team pilots, who are:
TOP.1 / DarKex Killian Rousseau (FRA)
TOP.3 / Alejandro ZAMORA (ESP)
TOP.5 / Evan TURNER (USA)
TOP.8 / David MODIG (SWE)
TOP.9 / Haisen KONG (CHN)
TOP.16 / Matteo BARELLA (ITA)
TOP.20 / Luisa RIZZO (ITA)
TOP.21 / 
Stephanie CHAO (TPE)
Once again congratulations to the RadioMaster pilots for such an impressive achievement!
More wonderful pictures group
More photos and news, you can follow our official Facebook & Instagram & Youtube.
---