RadioMaster BFCM Guidline
Don't miss our annual Black Friday/ Cyber Monday sales event!
Find incredible deals on all Radiomaster products - radios, upgrades and merch! Sign up here to become a Radiomaster member and start your one-stop shopping experience!
Deals like these don't last forever! Event ends Nov. 30, 2021.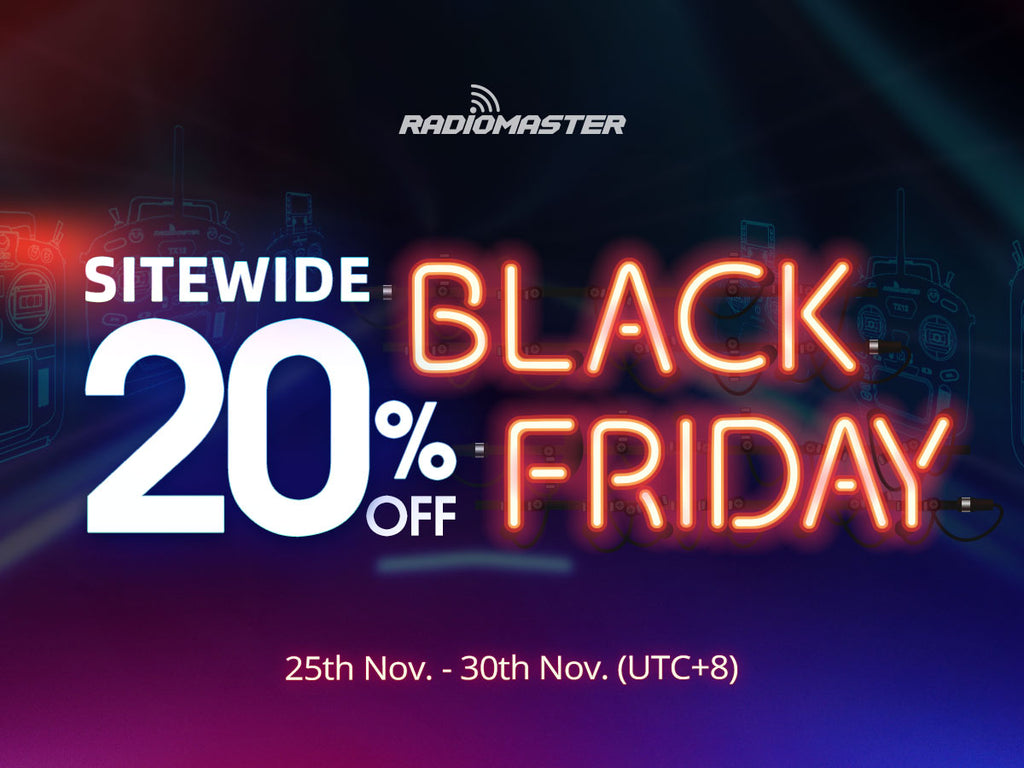 Apart from unbeatable prices, Here're 3 other ways to save!!!
Part 1: 20% Off Sitewide!
Type in promo code: BFCM and receive 20% off your purchase!*
Offer valid for orders placed on the Radiomaster website from 11/25/2021 8:00PM (UTC+8) to 11/30/2021 8:00PM (UTC+8) only. Does not apply to orders placed outside the aforementioned time-frame. Coupon may not be combined with other offers and is limited to one use per person.
*Not applicable for the following items: TX16S Radios
Part 2: Radiomaster Merch Pack!
Feeling lucky? Get the chance to win the official Radiomaster merch pack!
Orders placed during the Black Friday/Cyber Monday sale may win one of 25 merch packs, a $35 value! Each merch pack contains the official Radiomaster baseball cap, accessories pouch, Gimbal lubricant set, TX16s key chain, and lanyard. 5 orders will be selected randomly per day, every day during the event.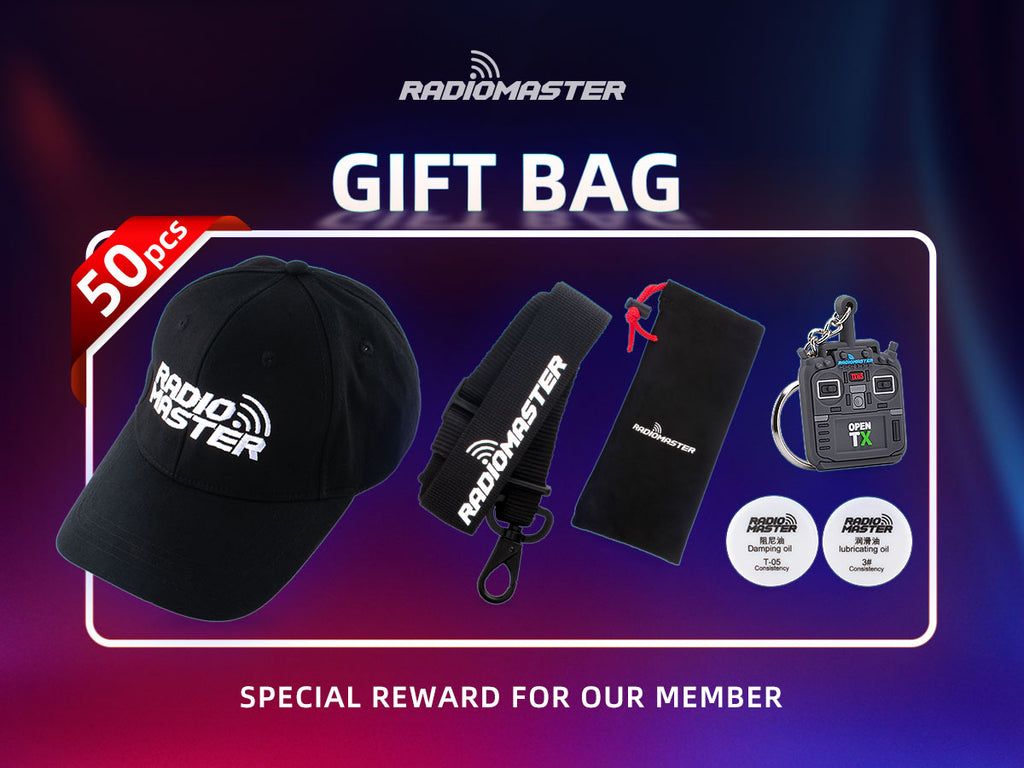 Part 3: Radio Giveaway!
What? A free radio? You heard us right! Radiomaster is giving away 6 radio controllers, no purchase necessary!
From 11/17/2021, Just Follow, Like, Share and Tag 3 friends to our Facebook or Instagram page and keep your fingers crossed! Winners will be announced 12/01/2021.
Want to know more about how to join? Click Here.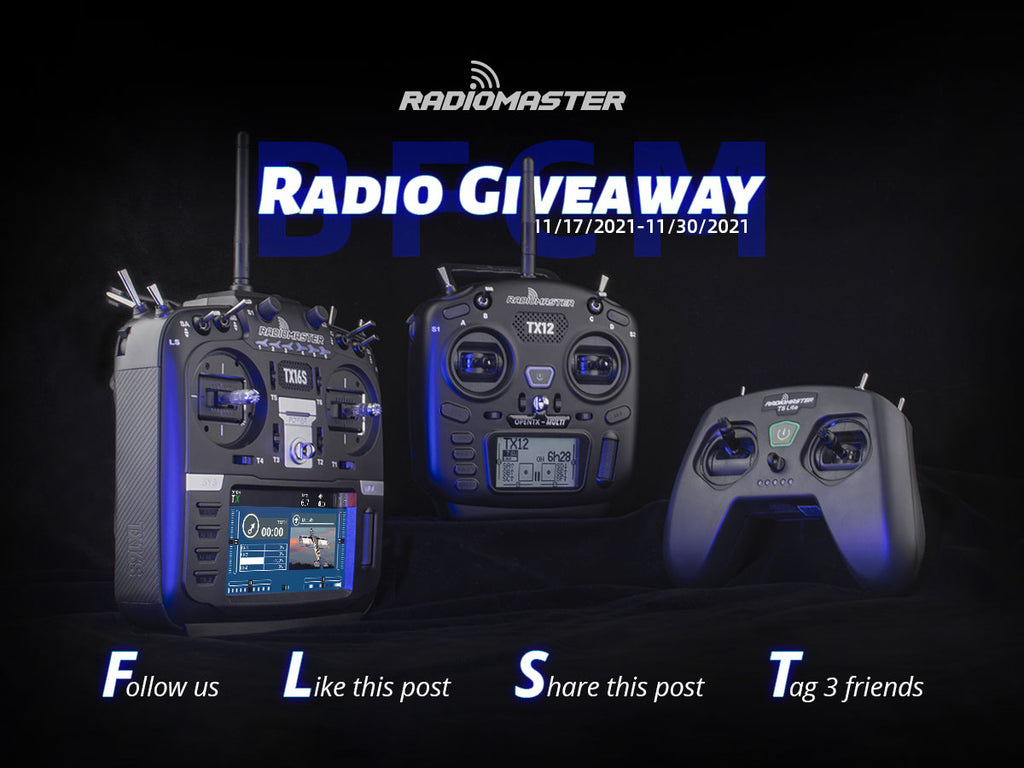 Tips and tricks
1. Sign up to our newsletter, follow RadioMaster on Facebook, Instagram and Youtube for the latest product news, member-only deals and more info on the Black Friday/Cyber Monday sales event!
2. Choose the perfect radio for your skill level and budget by checking the Radiomaster Shopping Guide.
3. Plan ahead, add the items you want to the shopping cart before the event starts!
4. Join the RadioMaster Radio GIVEAWAY for the chance to win a free radio controller.
5. If you have any questions, Feel free to contact our online support.
_____________________________________________________________________
>> Click here to start your journey with RadioMaster.
>> More details about RadioMaster BFCM Guidline.
>> Know more about the RadioMaster Black Friday Giveaway.
>> How to choose a best radio controller?
---